Featured Success Stories
Insipiring Success Stories with Real Results
Businesses just like yours have turned to Zoe for quality marketing. Discover clients who have found success in expanding their branding, visibility across digital platforms, SEO impact, conversions and more. See how clear messaging and targeting help build trust and pave the way to growth.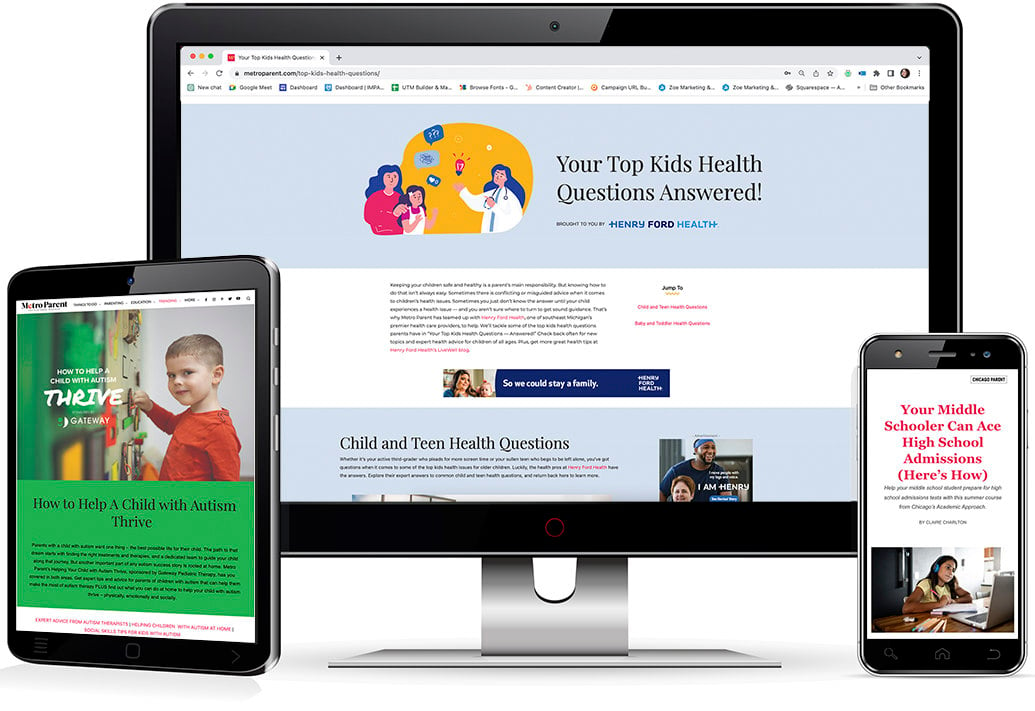 Henry Ford Health
Building Awareness and Trust for a Regional Hospital During a Big Rebrand
Henry Ford Health, a leading health care and medical services provider, was rebranding its name and image. Its goal was to increase visibility and trust in the metro Detroit region — and their expertise in pediatric health care. The campaign focused on SEO-driven content with an aligned media partner, resulting in a powerful traffic lift on Google Search.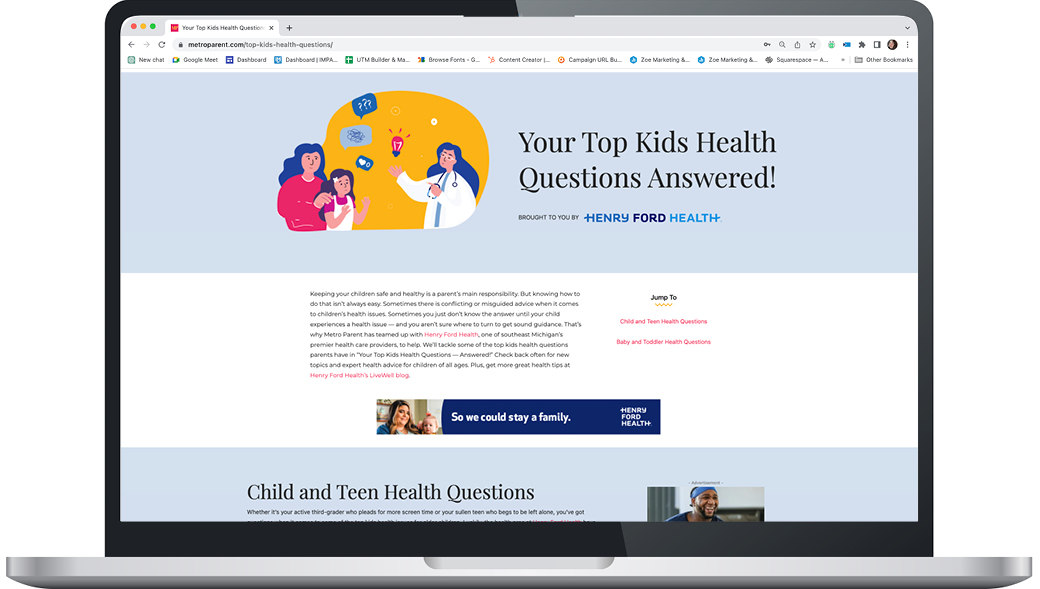 Gateway Pediatric Therapy
Creating Authority + Expertise for a Rapidly Growing Autism Therapy Expert
A local leader in applied behavior analysis (ABA) therapy for kids was growing its services across Michigan. It consolidated its existing helpful content marketing into an SEO-driven pillar page and targeted engaged parents with newsletters, social media, digital ads and an expert advice column — netting a total audience reach of nearly 3.12 million.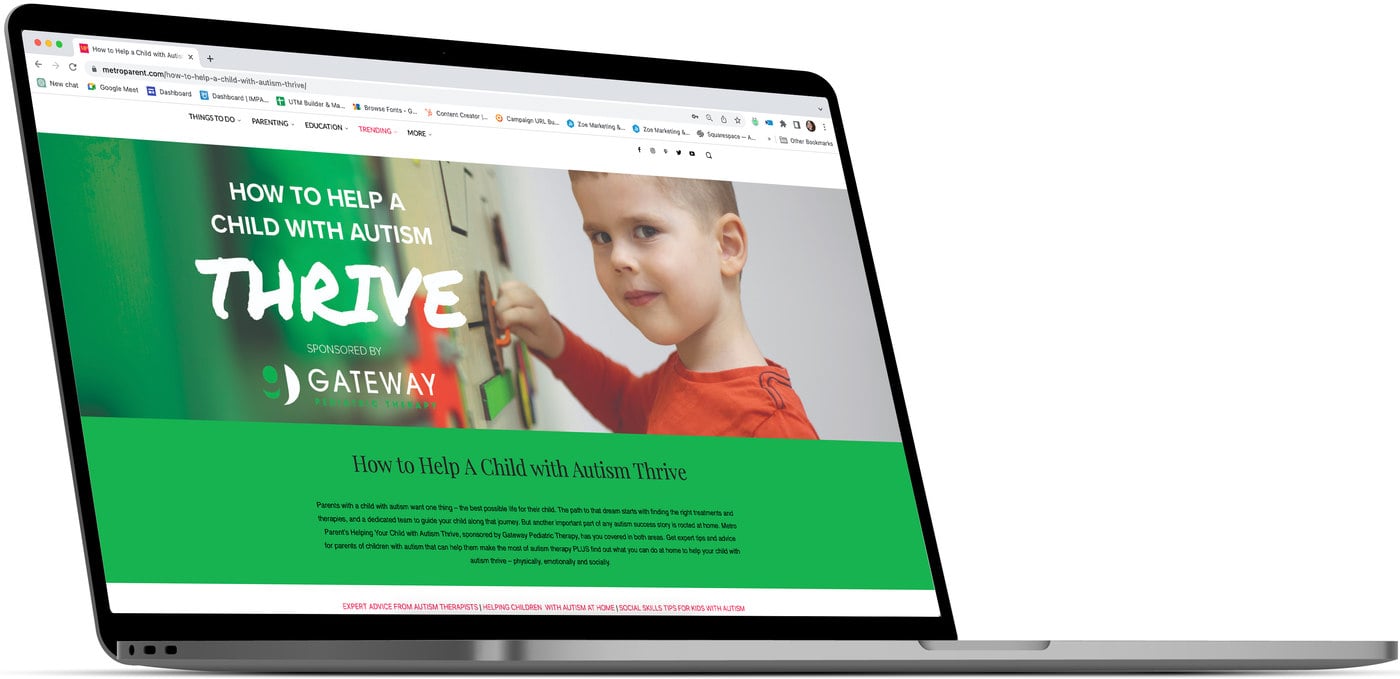 Academic Approach
Nurturing a Pipeline of New Students for a Tutoring and Test Prep Company
This Chicagoland business wanted to boost brand awareness for its tutoring services in specific ZIP codes — particularly among parents of kids ages 11-17. The challenge: It faced steep competition in its field. By running targeted newsletters and inline ads with a mom-geared media partner, they directly attracted 10,000 website visits within a two-year span.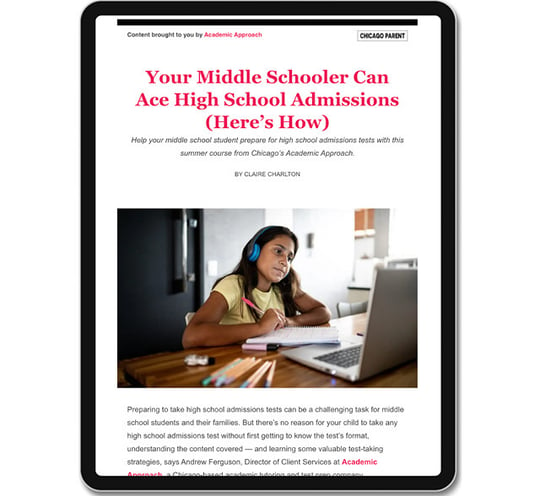 The Bottom Line
Find Your Own Marketing Success With Zoe
Marketing success only comes with a clear, nimble plan that's driven by your needs. Whether it's branding, growing your reach or improving your SEO, the process takes time and dedication. And it takes a partner who understands your needs and helps you meet your challenges head-on.