The Problem
You Only Have About 3 Seconds, Max, to Spark Your Prospects' Interest
Competition for people's digital attention is steep. Within seconds, they'll tune out a poorly designed message — or, worse, take note and actively dislike it. Inconsistent branding can cause you to disappear in the crowd, losing potential clients to better-focused competitors. It all adds up to lost revenue and a weak or damaged reputation.
People ignore or block out poor design
Competitors rise up and whisk away business
Revenue and reputation suffer long-term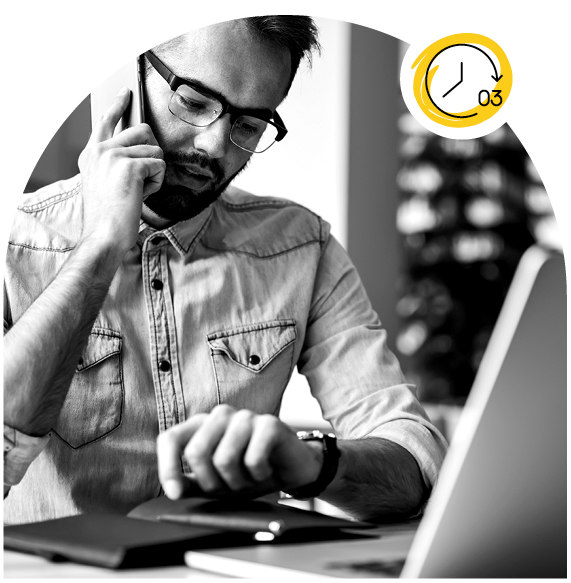 Frequently Asked Questions About Creative Services
Creative services is a collaborative process that involves back and forth. Have more questions? Find answers to some common inquiries here.


Do I have to supply my own art?
What's the revision and input process like?
What do creative services cost?
Go even deeper
Creative Services Learning Center
Crafting the look and feel of your business can seem like a daunting task. But it doesn't have to be. Discover the essentials to creating a compelling website, powerful ads that attract clicks, and how eye-catching photos and stock art help build your brand.
The Bottom Line
Make a Lasting Impression With Quality Creative Services
Well-crafted design helps keep you "top of mind" with your prospects and clients. A consistent, clear aesthetic draws people's attention, creating relatability and "stickiness." Over time, you'll build up a recognizable brand identity that makes you easier to remember. It all creates a level of trust that ultimately wins prospects' interest — and business.