Henry Ford Health
How Henry Ford Boosted Visibility + Trust in Pediatric Care With Content Marketing
Henry Ford Health, formerly Henry Ford Health System, was evolving its name and image. Their aim was to boost trust and visibility in metro Detroit — and their position as a pediatric care leader. With powerful content and SEO-focused promotion, in a year, it reached an audience of 333,000+ parents.
Total Brand Impressions
Drawing eyes across social media, email and a parenting website and magazine
Hours Spent Reading
Time that people consumed compelling children's health-related articles
Average Email Open Rate
The amount of newsletter opens and views by a local parenting audience
The Problem
Evolving a New Brand + Reaching New Patients
Nearly 107 years after it was founded in 1915, Henry Ford Health took on the big task of removing "System" from its name. Facing competition from other local hospital networks, this nonprofit organization also wanted to connect more deeply with local parents, building up its reputation and recognizability as a regional leader in health care for kids.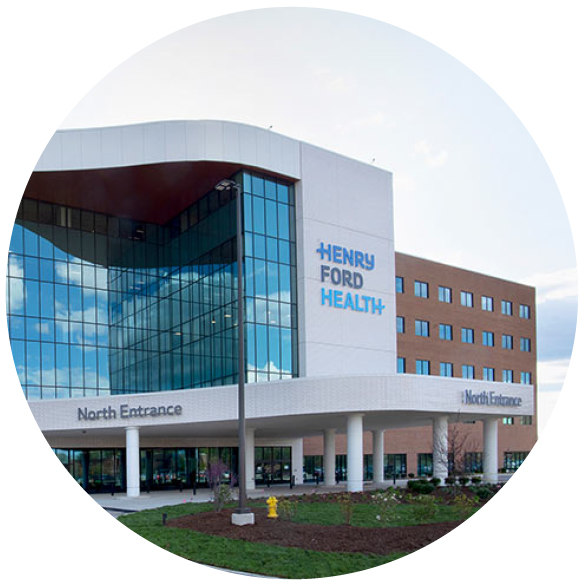 The Solution
Strategically Sharing Value-Rich, Trustworthy Advice
Henry Ford Health has an array of pediatric experts. We harnessed this knowledge in 18 blogs focused on infant, toddler, child and teen health — all gathered into an SEO-optimized pillar page on a highly aligned regional parenting website. The campaign featured its new logo prominently and was promoted with social media, email, SEM and digital and print ads.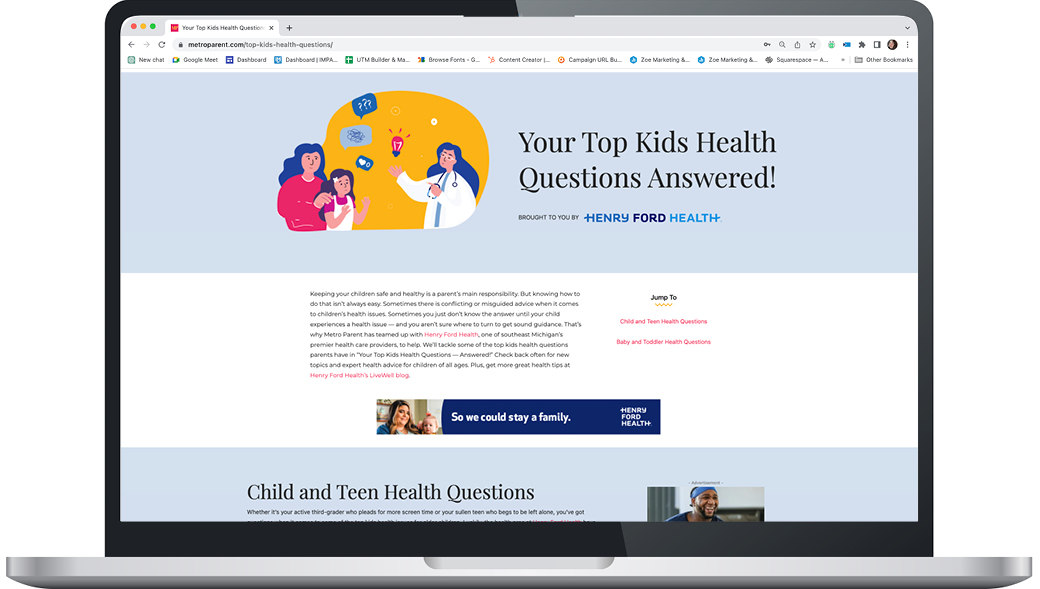 The Result
Sizeable Growth in Brand Awareness + Content Reach
Henry Ford Health's content marketing netted over 2 million local impressions from a local parenting audience in a year, with over half from blog ads. The campaign earned nearly 125,000 views as readers spent 4,400+ hours reading and seeing the new name and logo. More than 85% of traffic came from Google Search, while emails achieved 104,600+ content views.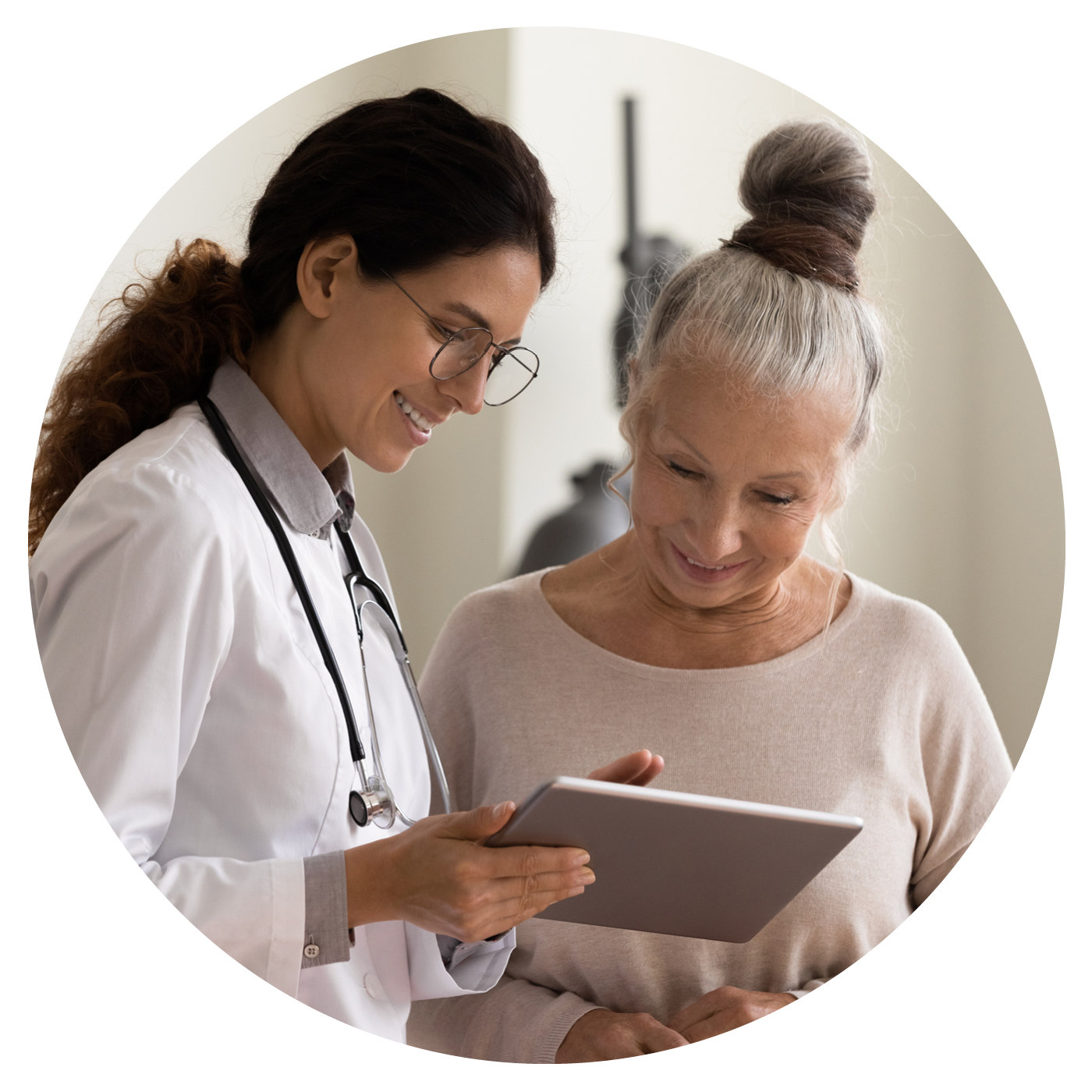 Frequently Asked Questions About Rebranding
Impactful rebranding involves a mix of tactics, such as creative services, digital ads, email, content marketing and more. Find answers to common questions.
What does "rebranding" mean and what's it entail?
Do I have to create all my branding materials myself?
Is it always a good idea to showcase our experts in a rebrand?
The Bottom Line
Harness Your Own Rebranding Success With Zoe
Rebranding breathes fresh air into your business. But it's essential to begin with a defined vision, creative direction and target audience. Working with a marketing partner helps bring clarity and creativity to the process — always while keeping your goals and unique needs in focus. Reinvigorate your brand, deliver your message to the right people and grow.